Q uick.
S mart.
S imple.
Who we are?
entrepreneurs who share their experience
Charles H. Dallemagne ( Charles-Henri Dallemagne) is the founding partner of the firm.
He is an expert in developping, growing, restructuring and turning companies around.
He began his career by developing and turning around a company in the European machine tools distribution sector. Having merged said company with a French group he took equity stakes in various companies in the sectors of marketing, film production, Time management, software solutions and electronic systems, pharmaceuticals, etc. He advised several Asian companies for civil equipment projects development.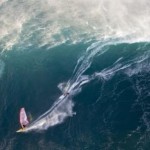 In 1996 his involvement with the VC industry for more than 7 years has led him to establish a consulting firm, årenborg consulting, in order to help businesses arrange and raise necessary financing.
In 1999, he chaired a gathering of experts and issued a report emphasizing the role of a genuine venture capital industry in the economic development of Walloon and Brussels Regions, as well as other regions in Europe.
This report was well received by the Belgian government, the economic circles and media. From 2002 until 2004, he was appointed special representative of the Minister President of the Brussels Capital Region with as mission to take the necessary measures in order to improve the VC offer on the market.
Besides being the Managing Director of årenborg consulting he is still currently involved in the running of several SMEs as Director or consultant.
The firm has also a privileged relationship with Mrs Pamela Gonzales de Cordova, lawyer and member of the NY and Brussels Bars, currently practicing in the Banking and Finance Division of Loyens, a Benelux law firm.
She has broad experience in banking and international business including experience in cross border collateralisation legislation. Ms. Cordova is an international legal expert on multi-jurisdictional lien perfection and cross-border insolvency. Her principal areas of legal practice relate to cross-border lien perfection of securities and cash collateral; cross-border insolvency and provision of cross-border financial services.
She also is very experienced in setting up international links between banks and clearance systems for custody and securities clearance and settlement. She worked in the past with Merrill Lynch International in New York and London and the JP Morgan.