Q uick.
S mart.
S imple.
Business Consulting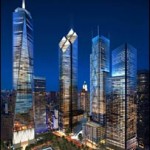 årenborg consulting offers a.o. two main consulting activities which are companies' development and companies' funding as well as outsourcing.
årenborg consulting is in a position to offer these two types of services to our clients.
As for Companies Development is concerned we can not only help entrepreneurs with the day to day management but also assist them with investment's decisions, forecasts, evaluation of possibilities & opportunities, choices, alternatives …
We can also find the right service company like chartered accountants, lawyers, fiscal advisers as well as supervise their work.
A service company is not "you" and one has to bear in mind that these service providers, like any, need to be supervised, assisted, guided, supported in their work with your best interest only in mind.
As for Company's Funding, we either find the Venture Capital firm who understands the sector, its way of working, matches with the stage of development of the project, shares the same aims and ambitions of the entrepreneur and sometimes even invest with entrepreneurs in deals, projects or developments.
årenborg consulting has the expertise of brokerage in the VC industry and privileged introduction to some interesting VC firms.
Our firm works also together with regional governments in order to facilitate access of entrepreneurs to 'public' capital, funding and guaranty offered by sometimes to banks by states' institutions.
Dowload here our form and forward it to us in order to call upon our services:
The methodology : Being proactive in helping you out.
We do consider your experience as an asset and we first listen to you before making any assessment. årenborg's partners are experienced business people who used to run their own companies. As such they faced the same difficult situations any company, CEO, chairman, entrepreneur has to when :
Starting a business,
Developing a company,
Managing growth,
Taking the strategic decision in order to reach the set targets or wanted market share.
Company's management is a long list of measures to be taken & difficult choices, which, most of the time consists of :
Figuring out options & choosing one,
Conceiving the plan of action,
Implementing the plan and,
When put in place, monitoring!
without which all the process can fail.