Q uick.
S mart.
S imple.
Networking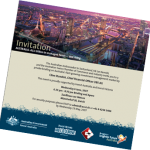 International Networking
årenborg consulting is keen to offer it's clients and relationships, government bodies and organizations international networking possibilities like events, presentation, introduction parties etc.
Ask for more information on our contact page = http://www.arenborg.com/contact/
Thanks to our international exposure as well as our understanding of the way of working of government bodies, we are keen to offer the « best-of-bride » opportunities to companies in Europe to do business with other continent companies.